Dear Crepevine,
I'm glad we found each other.
Dear sizable mountain of junk accumulating on my bedroom floor,
take care of yourself, yo. Ever heard of the phrase, "stay classy?"
Dear lack of a social life this weekend,
looks like it'll be you and me and Netflix! Maybe study-time can third wheel it?
Dear macaroni & cheese w/ buffalo chicken and snowballs of feta,
you are so delicious I had you for lunch and dinner. And on that note,
Dear spiced carrot cake that no one really seems to like for dessert,
don't you worry about a thing. I got this under control.
Dear Spotify iPhone app that I was jamming to at work even though I probably wasn't supposed to,
you. are. amazing. I may or may not have done a happy dance,
when I discovered all of your new features. iTunes schmi-Tunes - who is that anyway?
Dear roommate and suitemates and softball friends,
I want you to win. I really, really do. But I also want you guys to come home and hang out with me.
Dear midterms,
if you insist on existing,
please make sure your name is accurate-
midterm implies ONE test in the MIDDLE of the term.
Check yo'self before you wreck yo'self.
Dear favorite TV shows,
why'd you have to leave me? Why'd you have to go?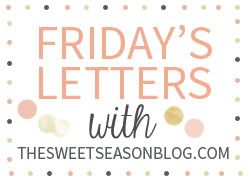 Cheers to the freakin' weekend, mates!